ABB India Ltd Visit
Categories

Events

Date

September 8, 2017
Date of Visit: 7th September 2017, 14:00 PM
Batch: 2016-2020
Description: ABB is a global leader in industrial technology. The company employs 140,000 people and operates in approximately 100 countries. ABB has been successfully investing in the Indian subcontinent ever since and has steadily expanded its manufacturing, engineering and R&D footprint. ABB has 12 manufacturing sites on the subcontinent and one of its seven corporate research centers around the world is based in India. ABB success has been driven particularly by a strong focus on research and development. The result has been a long track record of innovation. Many of the technologies that underlie our modern society, from high-voltage DC power transmission to a revolutionary approach to ship propulsion, were developed or commercialized by ABB. Today, ABB stands as the largest supplier of industrial motors and drives, the largest supplier of power grids and the largest provider of generators to the wind industry.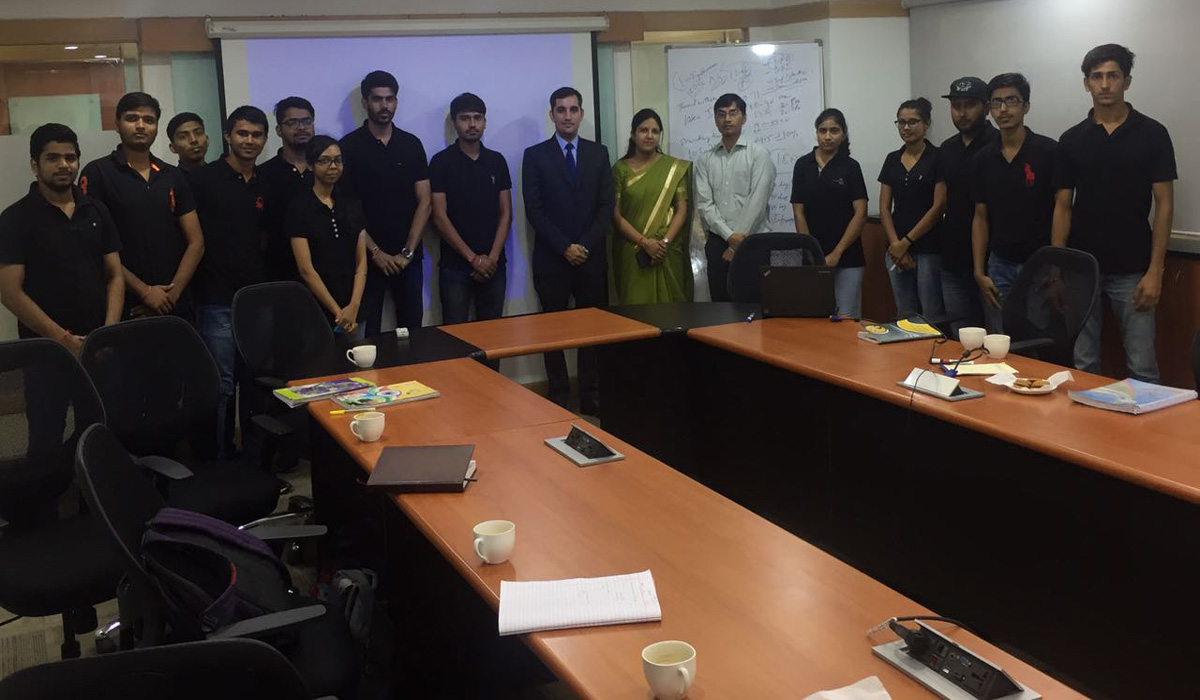 Aim of the visit: With a view of coming at par with the industry, this visit at ABB was planned wherein students got the insight of heavy duty machines and principles of magnetic circuit, induction, DC machine, synchronous machine, three-phase transformer and also induction machine. Technical aspects of machines, their working and calibration were shared with the students. Company Officials delivered the information on magnetic circuits, the circuit is made up of one or more closed loop paths containing a magnetic flux.
The outcome of the visit: The subject of Electromechanical Energy Conversion (EMEC) taught in 3rd Semester ECE, was physically realized in ABB. Since the fundamentals studied in the subject class were applicable on the machines in ABB, the students were able to correlate the concepts